You must allow cookies and JavaScript for a proper shopping experience.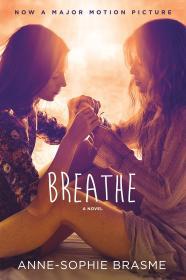 Price: ¥1,200
Publisher: US, St. Martin's Griffin : 2015
Seller ID: RWARE0000061201
ISBN-13: 9781250098283
Binding: Paperback
Condition: Like New
---
NOW A MAJOR MOTION PICTURE Breathe is the haunting confession of nineteen-year-old Charlene Boher. Fro m her prison cell, Charlene recounts her lonely adolescence. Growing up shy and unpopular, Charlene never had many friends. That is, until she meet Sa rah, a beautiful and charismatic American-French girl who moved back to Par is for high school. Much to Charlene's shock and delight, the two girls qui ckly develop an intense friendship. With Sarah by her side, Charlene finall y begins to feel accepted and even loved. However, after a brief idyllic period, the girls' relationship becomes rocky...
View More...
Price: ¥600
Publisher: US, HarperEntertainment : 2007
Seller ID: RWARE0000062097
ISBN-13: 9780061370908
Binding: Paperback
Condition: Very Good
---
Twenty-two years ago, Sam and Dean Winchester lost their mother to a myster ious and demonic supernatural force. In the years after, their father, John , taught them about the paranormal evil that lives in the dark corners and on the back roads of America...and he taught them how to kill it. Sam and Dean have hit New York City to check out a local rocker's haunted h ouse. But before they can figure out why a lovesick banshee in an '80s heav y-metal T-shirt is wailing in the bedroom, a far more macabre crime catches their attention. Not far from the house, two university students were beat en t...
View More...